Y-H Series Three-phase Marine Motor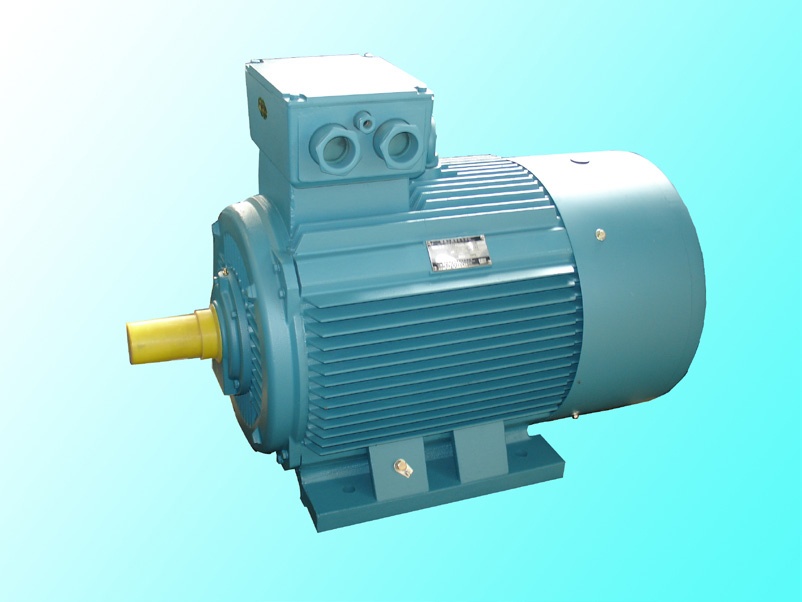 Y-H Series Three-phase Marine Motor
●Introduction

Y—H Series are totally-enclosed, fan-cooled three-phase marine motors of the squirrel-cage type. The motors are suitable for driving various machines on ships such as pumps, blowers, separators, hydraulic engines and other auxiliary equipment.
The motors are designed accordance with National Standard GB755 "Rotating electrical machines-Rating and performance"and the existing "Rules for the construction of sea-going steel ships."
●The motors also comply with the relevant requirements of the following standards and specifications.
IEC60034 Rotating electrical machines
IEC60068 Basic environmental testing procedures
IEC60072 Dimensions and output ratings for rotating electrical machines
IEC60092 Electrical installation in ships
●The motors are also in conformity with part of the specifications of the following Ships Classification Societies.
LR Lloyd's Register of Shipping
GL Germanischer Lloyd
NK Nippon Kaiji Kyokai
BV Bureau Veritas
ABS American Bureau of Shipping
KR Korean Register of Shipping
RINA Register Italiano Navale
RS Russian Maritime Register of Shipping
DNV Det Norske Veritas
●Type Designation
The type designation consists of several letters and digits.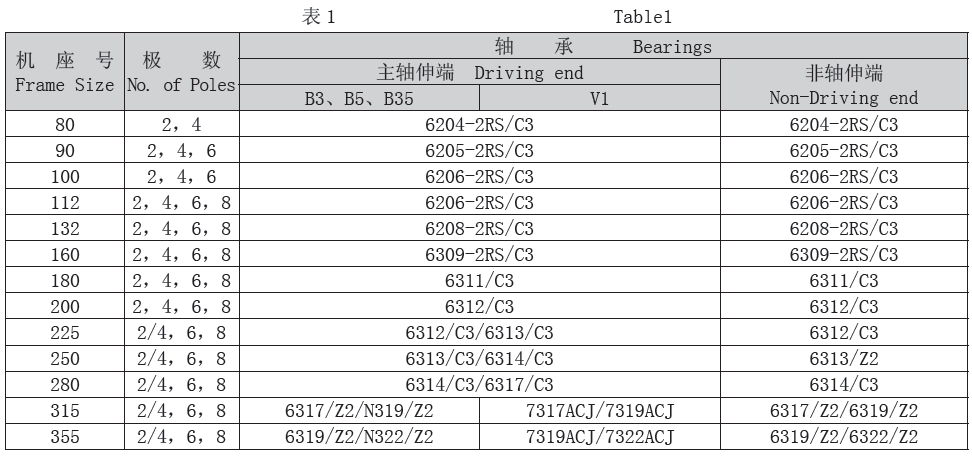 The output of the motors ranges from 0.55 to 315kW. Table2 shows the relations between frame size and output: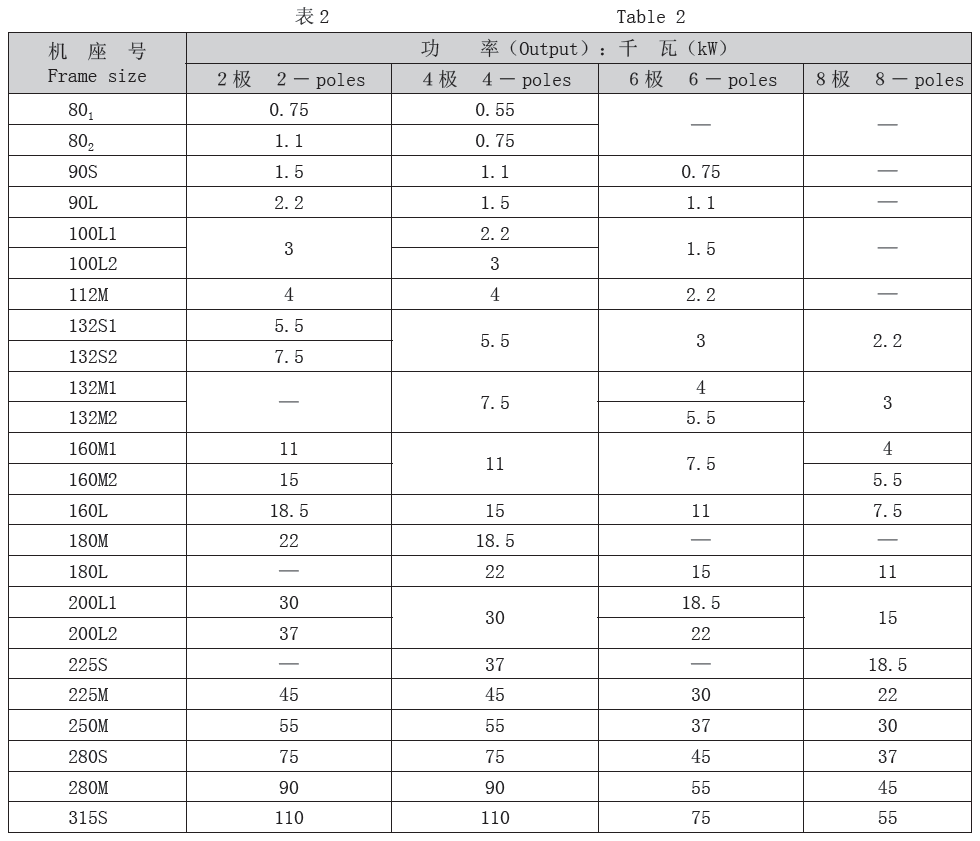 emperature of Ambient air 0℃~45℃
Offshore oil platform

Rated Voltage 380V or 440V
Rated Frequency 50Hz or 60Hz
●Connection
more than 3kW △

Continuous

●Insulation, Temperature Rise
Temp.Rise of winding 75K、100K or 120K
Permissible working temp. of bearing 90℃
(thermometer method)

Direct on full-voltage starting for all sizes;reduced voltage starting allowable at no-load or light load.

Pulley,spur or flexible coupling can be used for driving.

The limited values of vibration velocity,measured at the no-load conditions,does not exceed those given in table 3.


Mounting arrangements available for various frame sizes are shown in table 4。
B3 Horizontal,foot-mounted
B5 Horizonta,lflange-mounted
B35 Horizontal,foot and flange mounted
V1 Vertical, flange mounted


●Impregnation and Surface Treatment
The motor windings impregnated and well treated to obtain the adequate damp-proof,anti-fungus and anti-salt-mist properties in accordance with the specifications for humid-tropic machines.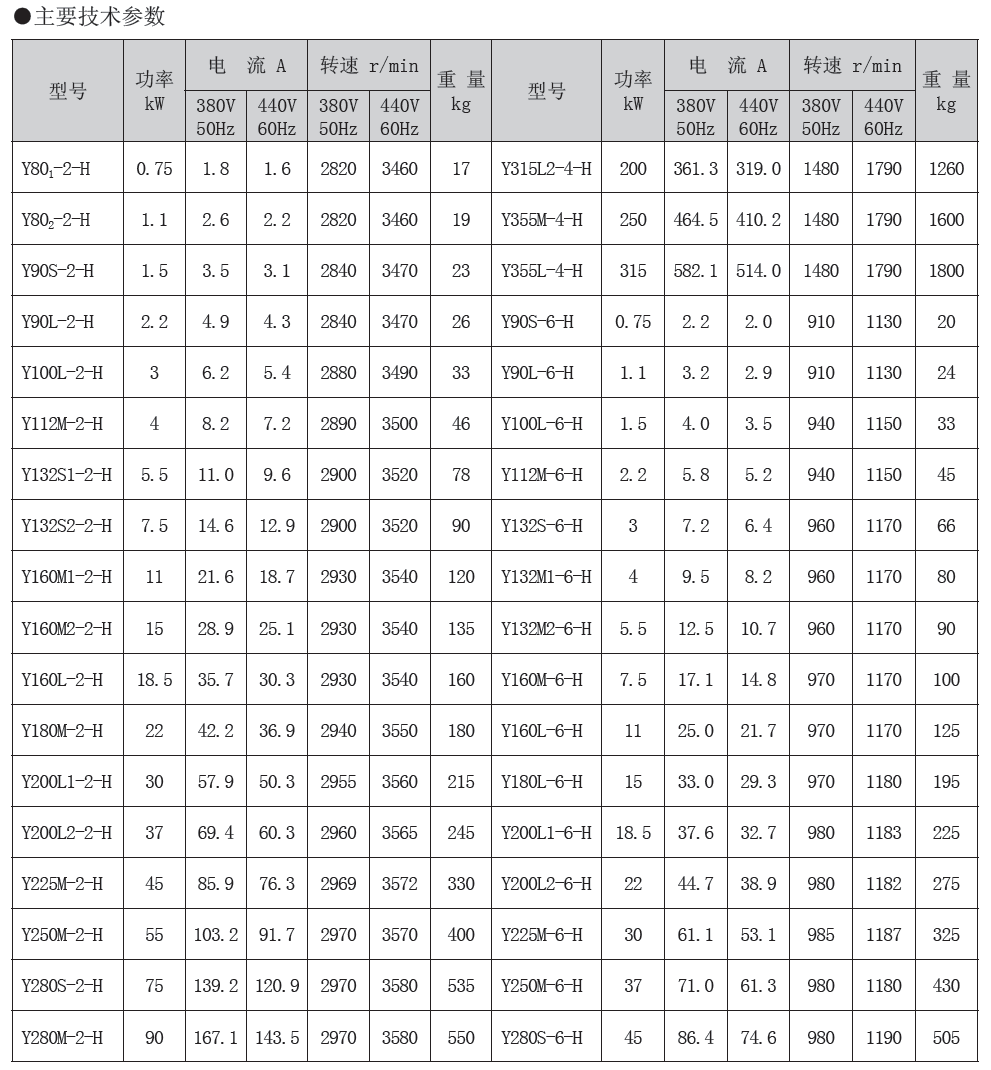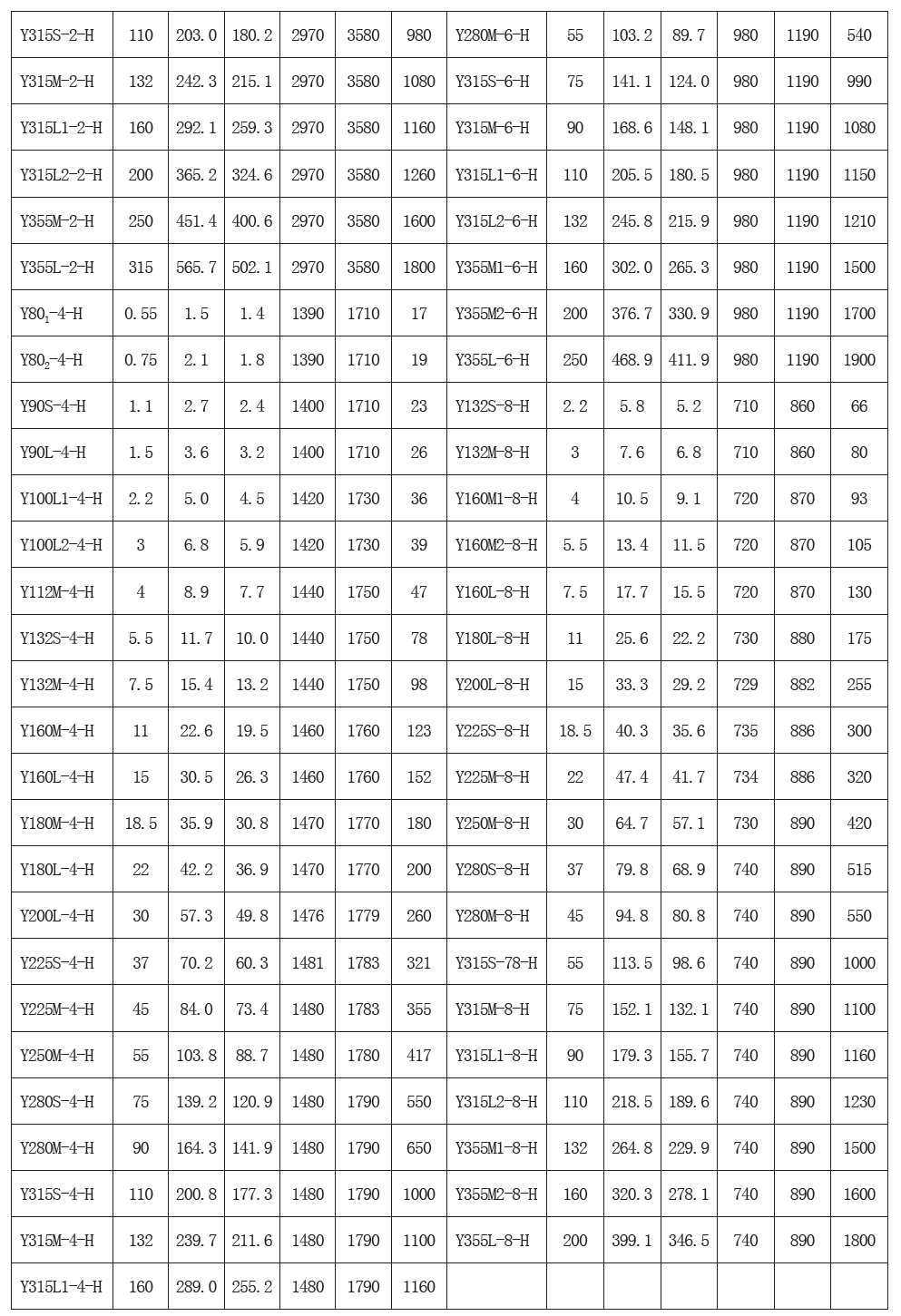 OUTLINE DIMENSIONS:




REMARK:
The technical data is only used for reference,please contact us and get detailed specifications and offer.
We could produce the marine mushroom vent head according to customer's detailed requirement,welcome to contact us!